Liberty Walk has revealed on social media its latest project – a Lamborghini Murcielago with a body kit very hot. The car looks like a race car, and while some purists might not like it, Liberty Walk is proud of their creation.
The Liberty Walk project for this Lamborghini Murcielago is simply breathtaking. The body kit that was added to the car gives it a racing car look, with aggressive lines and widened fenders. Although this may not please some brand purists, there is no denying that the work done is remarkable.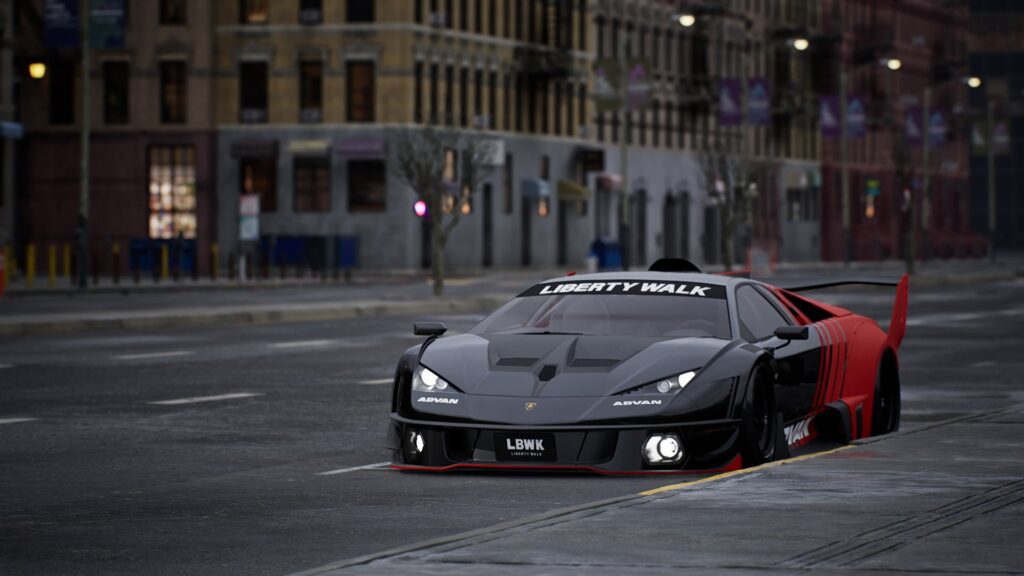 Liberty Walk is known for its bold customization projects on Car luxury, and this Lamborghini Murcielago is no exception. Their creations are often highly sought after by modified car enthusiasts because they offer a unique alternative to factory models.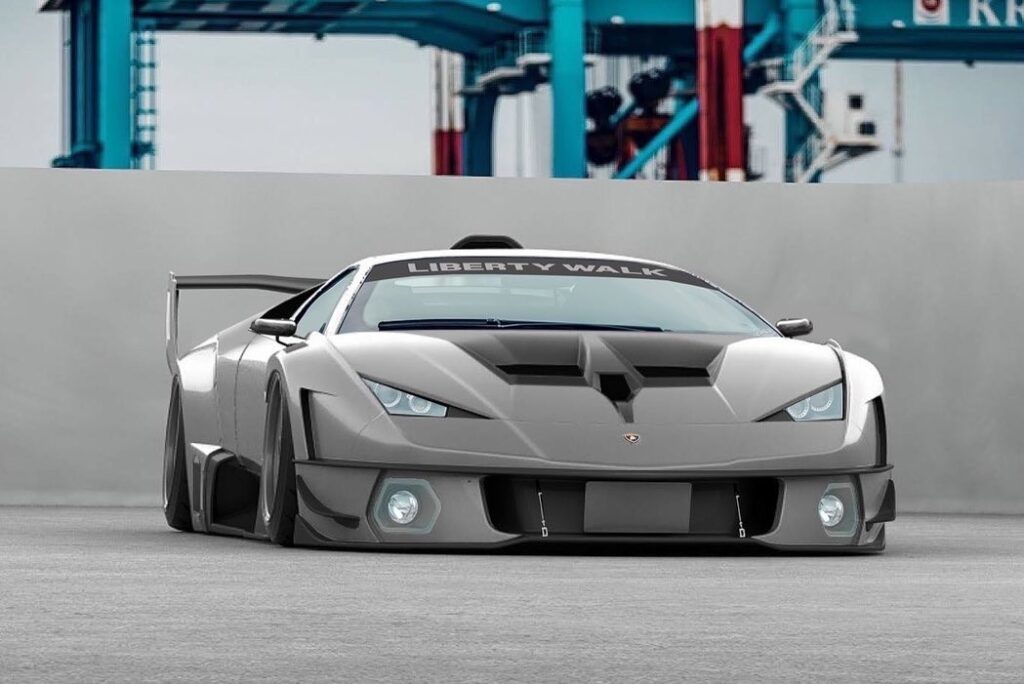 This modified Lamborghini Murcielago is a perfect example of Liberty Walk's customization expertise cars. The end result is a car that stands out from all the rest, with a road presence that doesn't go unnoticed. Car enthusiasts will undoubtedly be impressed by this unique creation.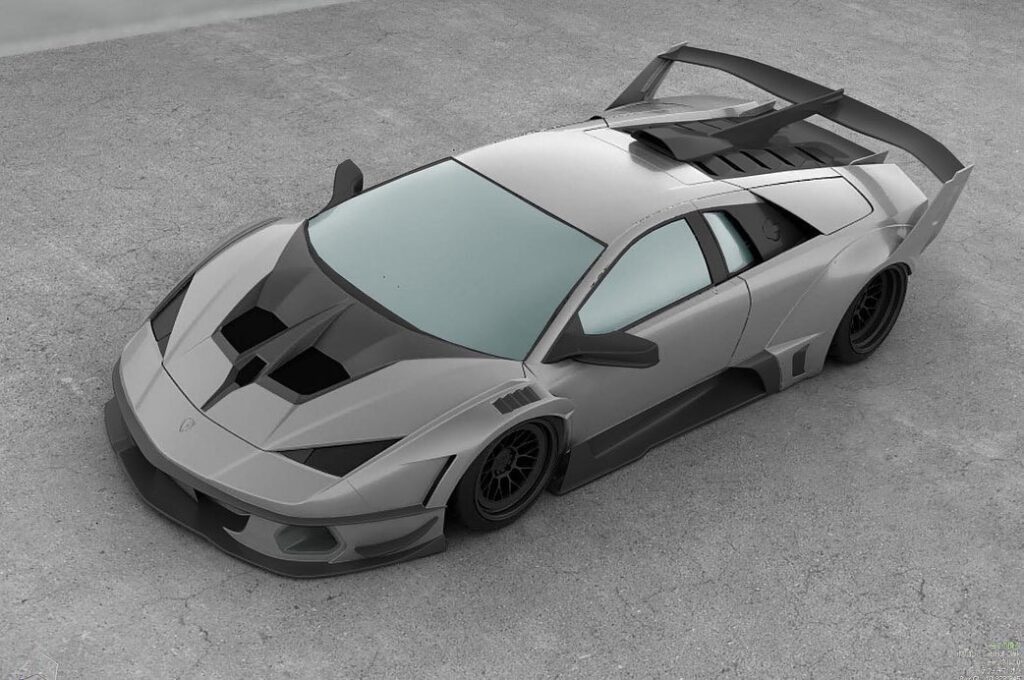 The Japanese tuner gave the car a new bonnet, a much bigger bumper with a central air intake, fog lights and a more pointed nose. The headlights retain their original shape but are now fixed against the new bonnet and bumper.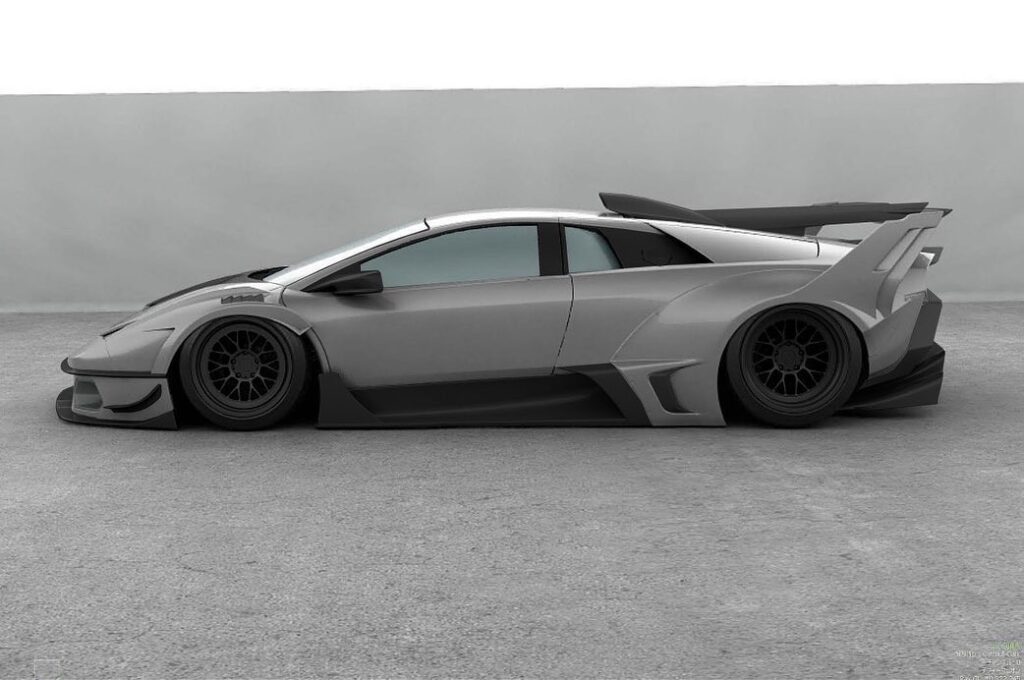 In typical Liberty Walk fashion, the car's fenders have been widened and the side skirts are now larger. There's a new roof scoop, a giant wing at the rear and a new bumper and diffuser. The exhaust tips have been repositioned and now flank the license plate bracket.
A tailor-made body kit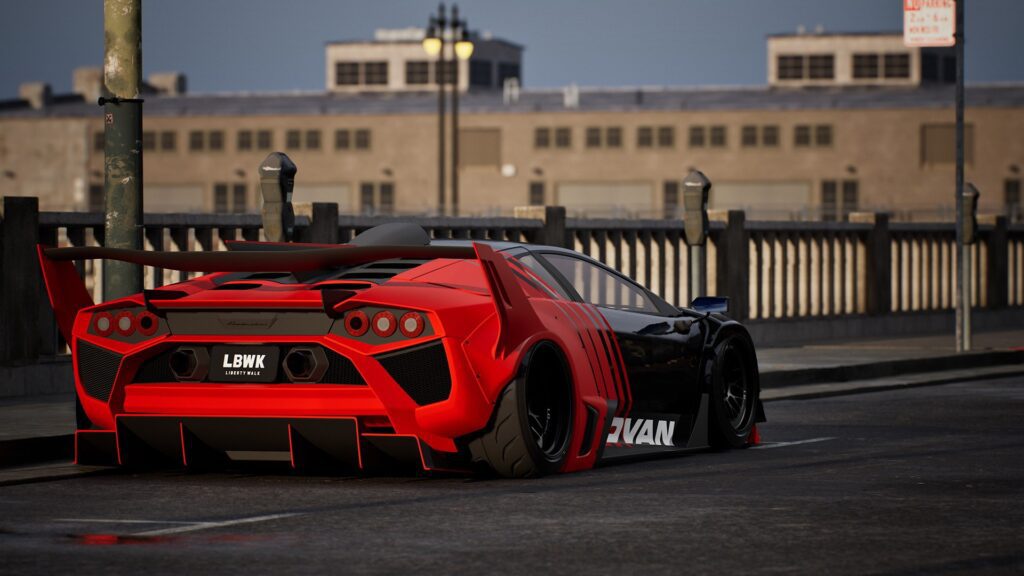 The Japanese tuner which offers a complete body kit for the Lamborghini Murcielago does not lack imagination. Indeed, in addition to the classic elements of this type of kit, such as spare wheels and adjustable air suspension, it also offers a second set of images of the car in two-tone red and black, with additional decals on its bodywork .
The Lamborghini Murcielago is a supercar which marked its era with its futuristic design and impressive performance. Although it comes with a stock V12 engine, some might find it a little behind other cars in its class in terms of power. However, this does not seem to affect its charm and appeal among fans of sports cars.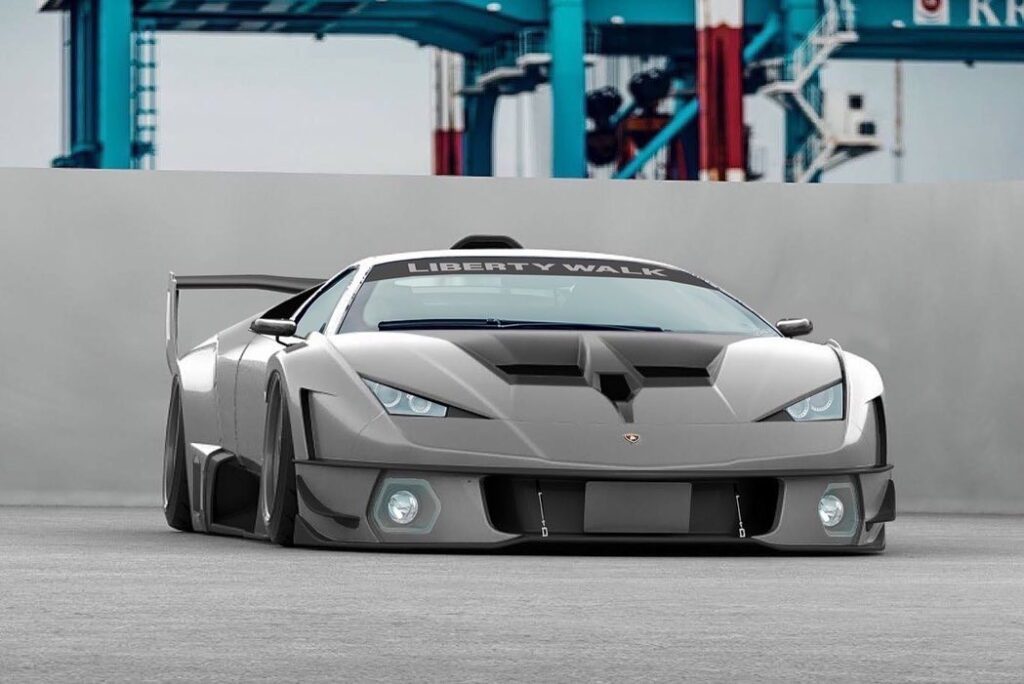 Indeed, the Lamborghini Murcielago remains an iconic car for car enthusiasts. Its unique and aggressive design catches the eye and its ride is breathtaking. Fans of the brand also appreciate the fact that it is one of the last Lamborghinis to be equipped with a naturally aspirated engine, allowing them to fully enjoy the sound of the V12 when driving this car.
The body kit offered by the Japanese tuner for the Lamborghini Murcielago is an interesting option for those looking to personalize their supercar. Although some might find the car a little lacking in power, its design and performance remain impressive and continue to fascinate sports car enthusiasts around the world.