In the exclusive world of luxury automobiles, the Aston Martin EG stands out as a true gem. This masterpiece of engineering cars was designed in 2007 by the Italian coachbuilder "Quality Cars", based in Vigonza and founded in 1990. Its name, Aston Martin EG, refers to the initials of its mysterious owner, adding a touch of mystery to this rolling work of art.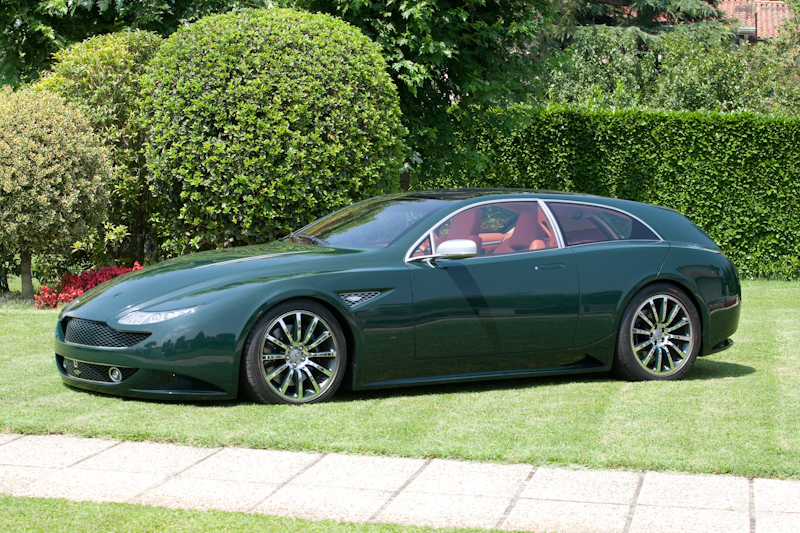 A Homage to Aston Martin Tradition
The Aston Martin EG builds on the solid foundation of the Aston Martin Vanquish, an already legendary icon of the British brand. However, this creation goes far beyond simple reinterpretation. It embodies the true tradition of automotive craftsmanship, where every detail is carefully considered.
The body of the EG is a work of art in itself, made from aluminum and carbon fiber according to the visionary design of Francesco Boniolo. Inspired by the clean line of the DBS from Aston Martin of 1968 and British fighter planes of the 1940s, Boniolo has created a timeless aesthetic that combines elegance and power.
The rear of the donor Vanquish has been lengthened by 600 millimeters to accommodate a practical tailgate, making it easier to access the car's luggage space. The rear doors, cleverly adapted to this new bodywork, are a model of ingenuity.a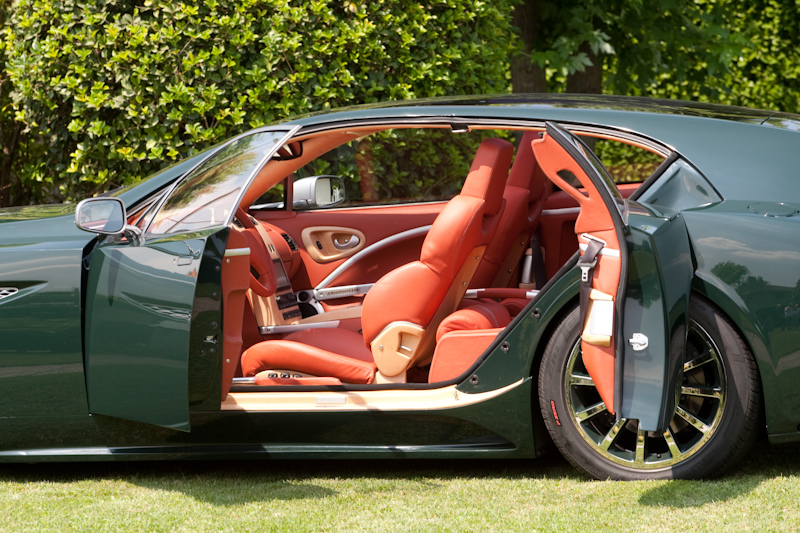 An Exceptional Interior
Inside the Aston Martin EG, luxury reaches new heights. Lobster-colored leather upholstery by Pineider caresses the senses, while bamboo wood finishes adorn the doors and dashboard, creating a warm and refined ambiance. Even rugs benefit from this touch of sophistication.
The EG's roof is fitted with "Isolite" glass along its entire length, a detail that elegantly blends the interior and exterior. This glass can be darkened at the touch of a button, allowing the brightness to be modulated according to the driver's preferences.
From Model to Reality
The Aston Martin EG didn't come into existence by chance. Francesco Boniolo first created a 1/4 scale model of his masterpiece, and the client was immediately captivated by this vision. The decision was then made to build the actual car as an exact 1:1 scale replica.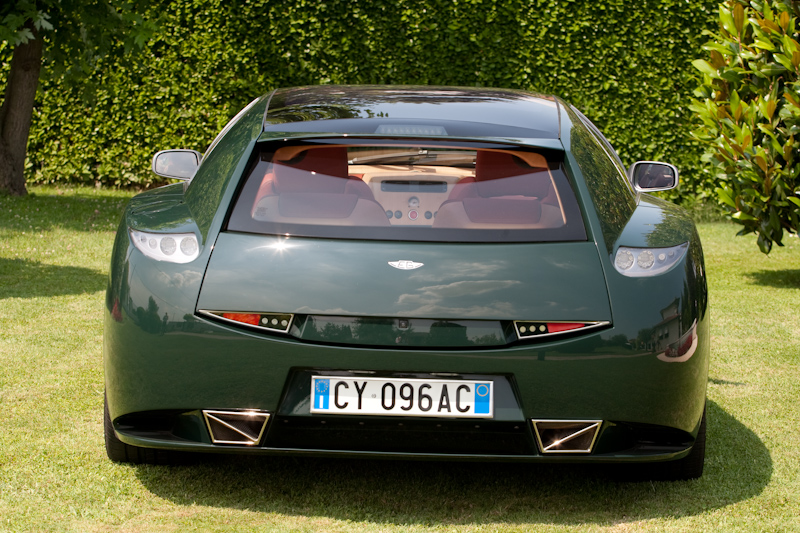 Quality Cars took charge of creating the bodywork, which rests on a steel tube frame specially designed by Boniolo. The dimensions of the EG are impressive, with a length of 4 millimeters, width of 700 millimeters and height of 1 millimeters, giving the car an imposing presence on the road.
A rolling work of art
The Aston Martin EG is much more than a luxury car. It's a rolling work of art, the fruit of Francesco Boniolo's imagination and the exceptional craftsmanship of Quality Cars. With its perfect marriage of tradition and innovation, it embodies the very essence of automotive elegance. Every detail of this car is an invitation to admiration, proof that the world of luxury automobiles continues to push the boundaries of creativity and excellence.
The Aston Martin Vanquish in video