Industry cars is evolving rapidly to meet the growing demand for vehicles that are both efficient and environmentally friendly. The new Mercedes AMG GT63 E-performance 2024, created by Mercedes-Benz, a major player in automotive luxury, embodies this fusion towards ecology.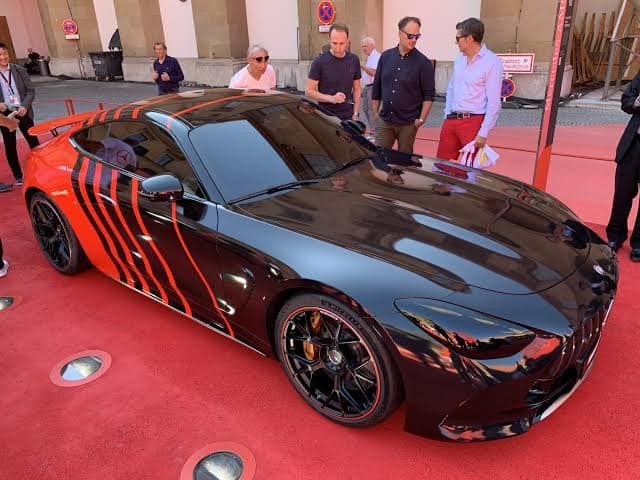 Sleek and Aerodynamic Design
La Mercedes AMG GT63 E-performance 2024 maintains its sleek and sporty design while incorporating aerodynamic improvements to optimize fuel efficiency. Its dynamic lines, the iconic AMG grille and the light alloy wheels help to reduce air resistance.
Advanced Electrified Powertrain
The heart of the 63 Mercedes AMG GT2024 E-performance lies in its advanced electrified powertrain. It combines a 8-liter twin-turbo V4,0 engine with an electric powertrain, delivering a staggering combined power output. The V8 generates 639 horsepower, while the electric motor adds 204 horsepower, bringing the total output to 843 horsepower and 1050 Nm of torque.
Breathtaking Performances
With such power, the 63 Mercedes AMG GT2024 E-performance goes from 0 to 100 km/h in just 2,9 seconds, placing it among the Car the fastest in its category. Top speed is electronically limited to 250 km/h, but speed enthusiasts can opt for an AMG Driver's Package to reach 305 km/h.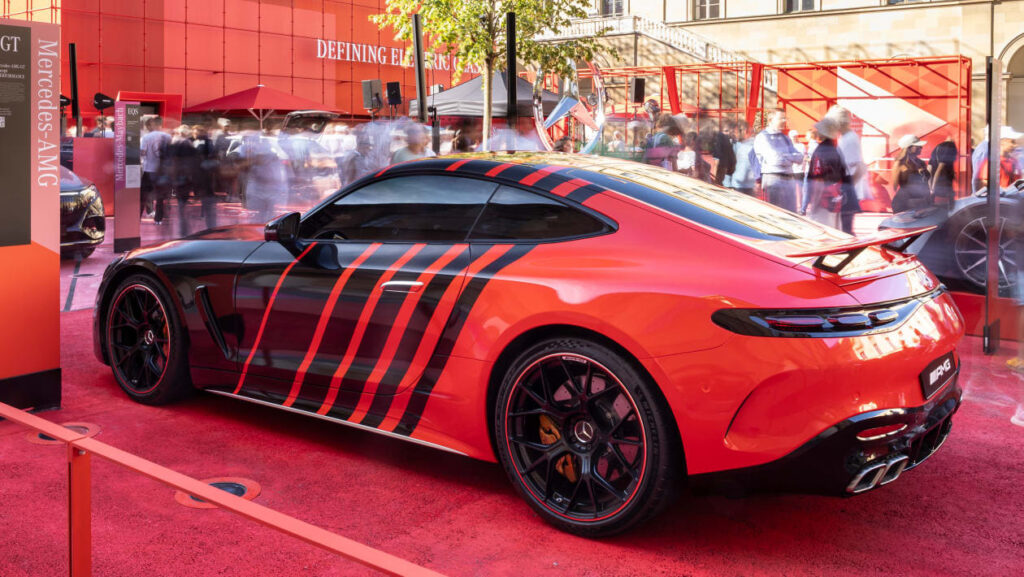 Scalable Electrification
The 63 Mercedes AMG GT2024 E-performance offers the possibility of driving in pure electric mode, thanks to its 6,1 kWh lithium-ion battery. This battery offers an electric range of around 20 kilometers, ideal for urban journeys, while recovering energy when braking to recharge the battery.
Advanced technology
The interior of the 63 Mercedes AMG GT2024 E-performance is packed with advanced technologies. A fully digital dashboard, large central touchscreen and intuitive navigation system provide full control and simplified connectivity. Advanced driving aids, such as semi-autonomous driving assistant and adaptive cruise control, ensure a safe and comfortable driving experience.
Ecology and Sustainability
In addition to its exceptional performance, the 63 Mercedes AMG GT2024 E-performance is part of a sustainability approach. Its electrified powertrain significantly reduces CO2 emissions compared to a traditional V8 engine, thereby contributing to the reduction of the carbon footprint. Additionally, sustainable materials and environmentally friendly manufacturing processes are used in the construction of the car.
In short
The 63 Mercedes AMG GT2024 E-performance represents the ideal fusion between performance and eco-responsibility. It embodies Mercedes-Benz's commitment to offering high-performance sports cars while minimizing their impact on the environment. With its breathtaking performance, remarkable design and cutting-edge technologies, this electrified car is at the forefront of the automotive industry. It marks a significant step towards a future where performance and sustainability go hand in hand and promises to win over sports car enthusiasts around the world. Experience this feat of automotive engineering at your local Mercedes-Benz dealership now.