The Q is a US-based YouTuber who is known for his wacky vehicle videos. He has already built the smallest bicycle in the world, a bicycle with 60 tennis balls for tires and even one with split semi-circular wheels.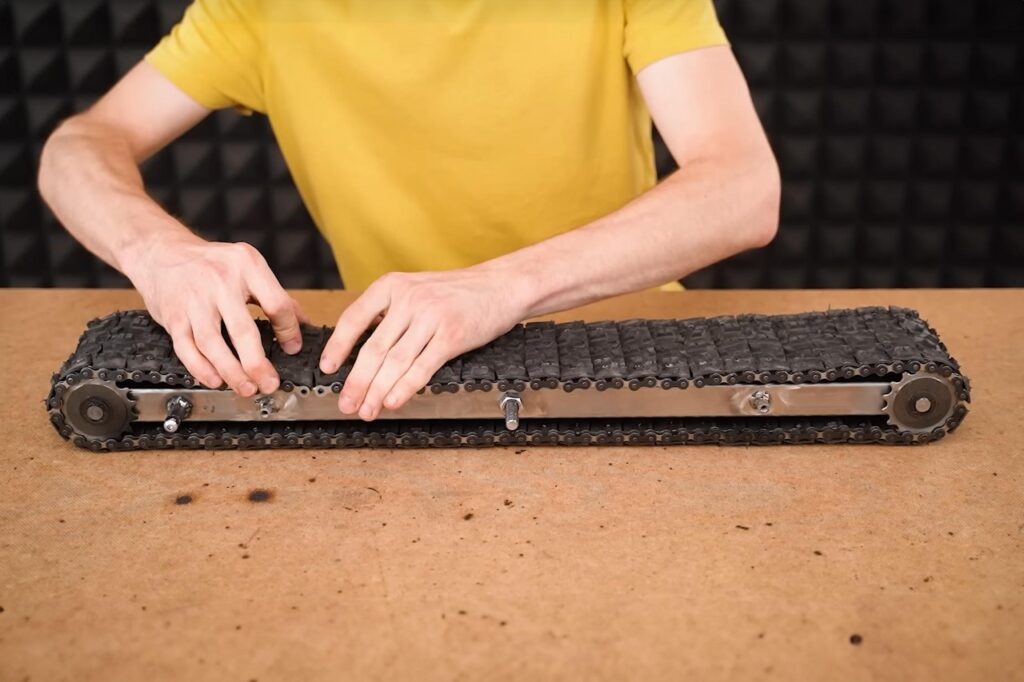 How it works?
The Q's wheelless bike is a bit like a tank. It has two sets of wheel belts, mounted at absurd angles to create one of the most captivating silhouettes imaginable. To move the bike forward, the rider pedals, which turns the wheel belts. The wheel straps are then connected to the wheels, which move the bike forward.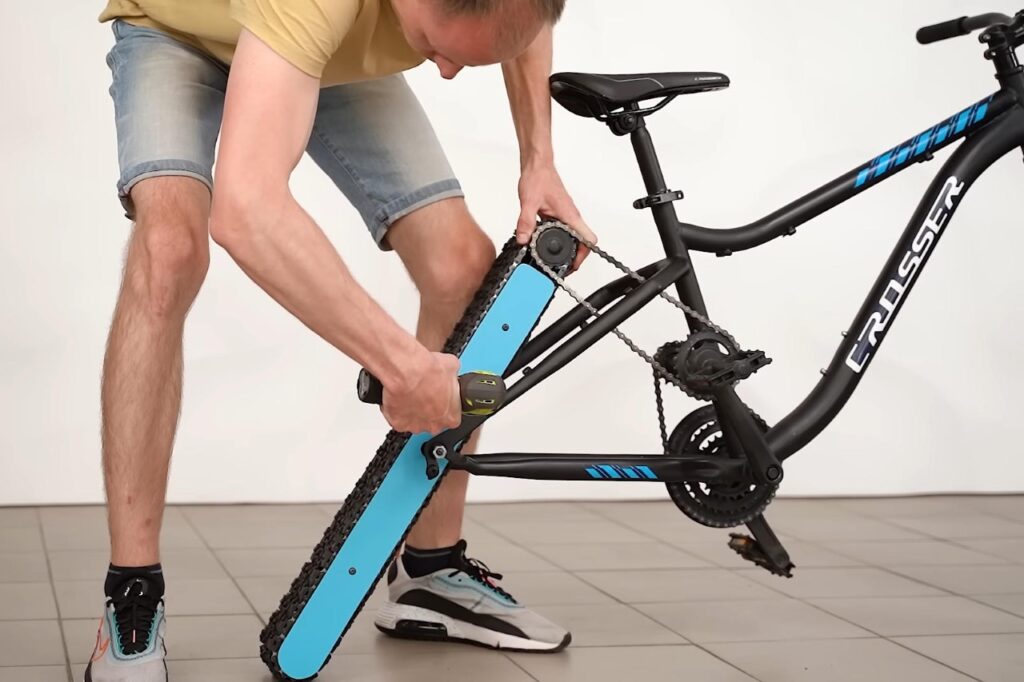 How did he make it?
To build the bike without wheels, The Q found a bike frame without the wheels. Instead of installing the conventional circular wheels, however, he used linear metal elements with chains mounted on the rim and a rubber tread around the chains, like the wheel belt seen on the tanks. To make the pedals work with this belt, the Q added another speed to the bike frame, dependent on the pedals at the top of the rear "wheel". To secure the wheels in place, they were then attached at two points, allowing them to maintain their angular mounting position while riding the bike.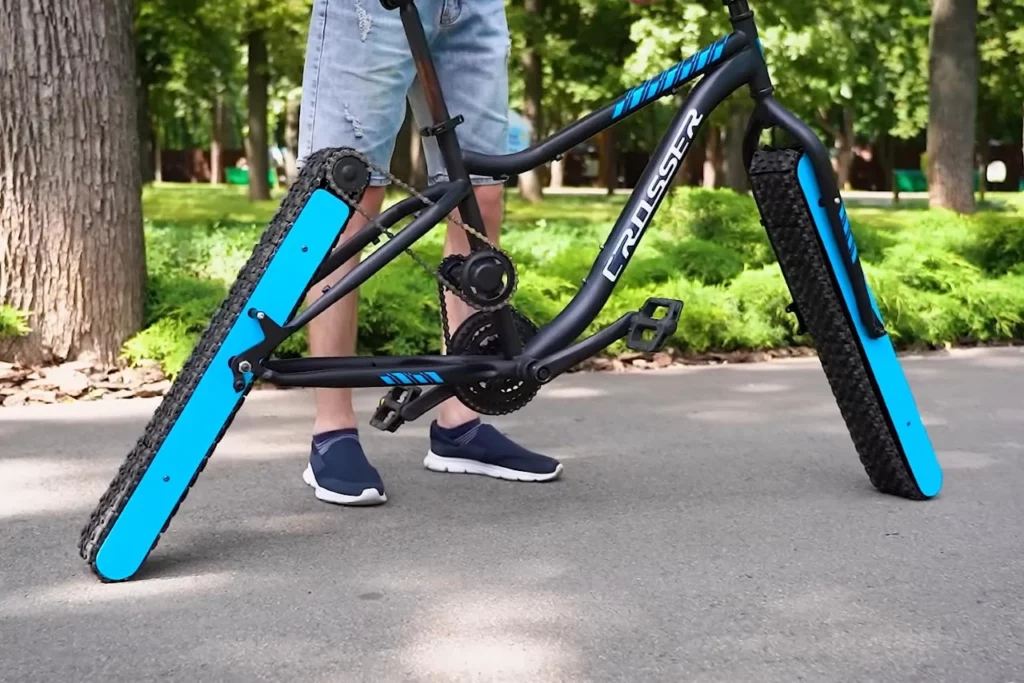 Pros and cons
The Q's wheelless bike has a number of advantages. It is very space-saving, which makes it easy to transport and store. It is also quite quiet, which makes it ideal for residential areas. In addition, the wheelless bike is very energy efficient, making it a good choice for people who care about the environment.
However, the Q's wheelless bike also has a few downsides. It is relatively ready, which can make it difficult to use over long distances. In addition, the bike without wheels is unstable, which can make it difficult to control, especially at high speeds.
In short
The Q's wheelless bike is a unique and interesting vehicle that offers a number of benefits. However, it is important to be aware of its drawbacks before buying it.