Neuron EV, a California-based company backed by China, recently released photos of its latest utility vehicle electric modular (EUV), the T-One. The company first presented this vehicle in November 2019 at the China International Import Expo in Shanghai, but now it offers more details on this electric pickup/van.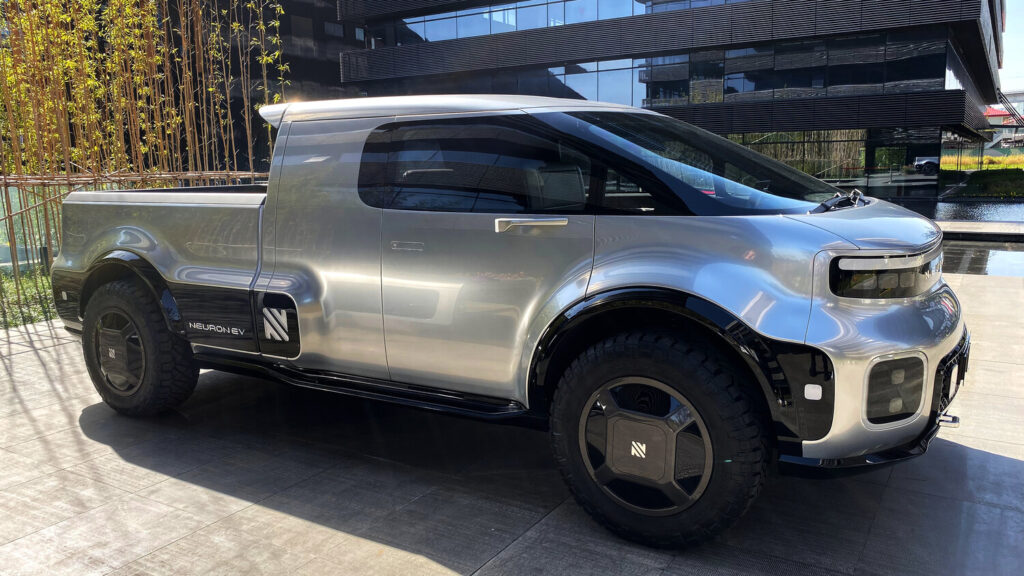 An all-in-one versatile vehicle
The model name, T-One, indicates that the vehicle is built on a platform of lorry, while "One" refers to the fact that it is an all-in-one multi-purpose vehicle. Images released by Neuron EV show that the platform can accommodate various truck bodies (pickup, chassis cab, van) as well as a high-end van. That's why Neuron EV calls it a modular electric utility vehicle.
The T-One is designed to meet the needs of young professionals aged 30 to 50, "people who use technology to lead dynamic yet balanced lives." The vehicle is therefore ideal for entrepreneurs, self-employed people and active families who need a versatile vehicle for their daily activities.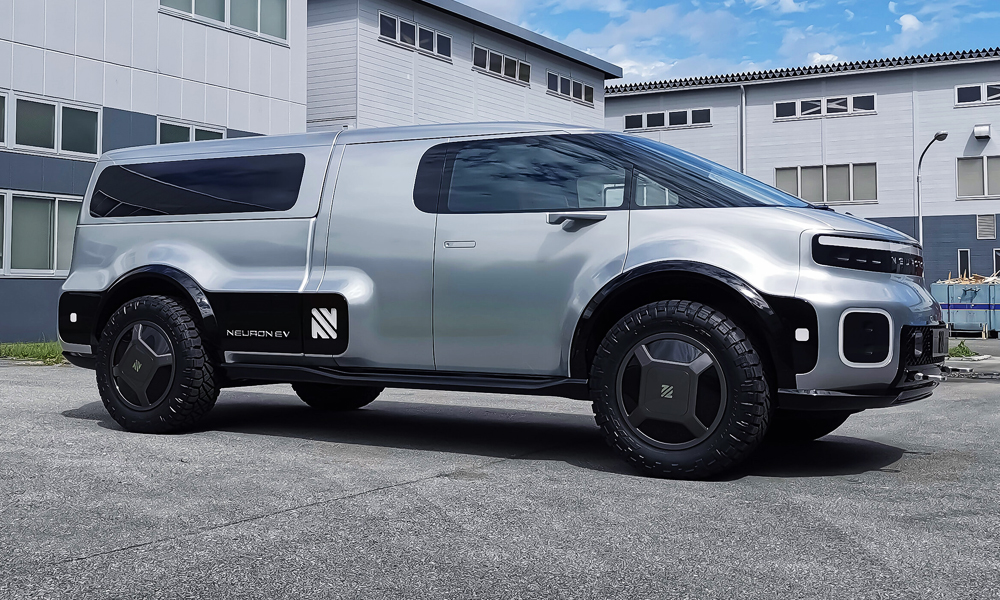 Unknown performances
Although the photos of the T-One are impressive, the performance and other specifications of the vehicle remain unknown. The company remains tight-lipped on the numbers, however, and says the vehicle's performance is determined by usability. Neuron EV challenges the industry norm of designing vehicles to go faster than the speed limit. This suggests that the T-One won't deliver jaw-dropping acceleration like the Tesla Cybertruck, for example.
However, the T-One's scalable chassis is expected to accommodate a multi-source propulsion system (possibly including fuel cells) powered by an all-electric traction battery, a replaceable power reserve and a panel truck bed cover. removable solar panels. The T-One is therefore designed to be a sustainable and environmentally friendly modular electric utility vehicle.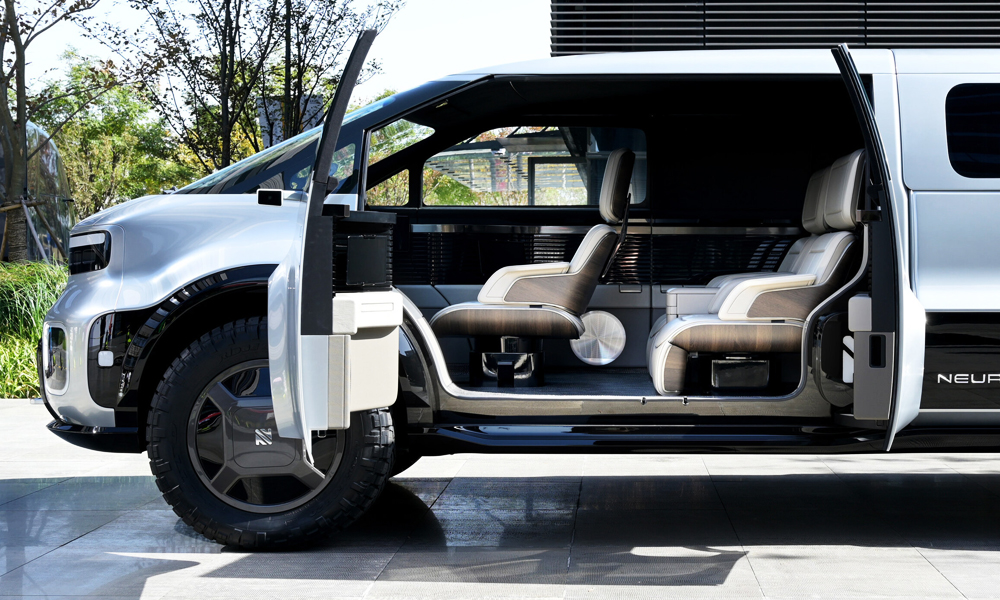 User-focused quality
"The quality of Neuron products is measured by ease of use, comfort, reliability, safety and durability," the company said in the press release. The startup adds that it "focuses on smart production and not mass production" and believes there are many opportunities for improvement in renewable energy vehicles.
The T-One is therefore designed to offer an optimal user experience. The reclining rear seats aren't what you'd expect from a utility vehicle, but the T-One doesn't seem like your typical electric truck. The interior is particularly interesting, although it is not very compact in combination with the central driving position. Be careful, the renders below suggest that conventional versions will also be available.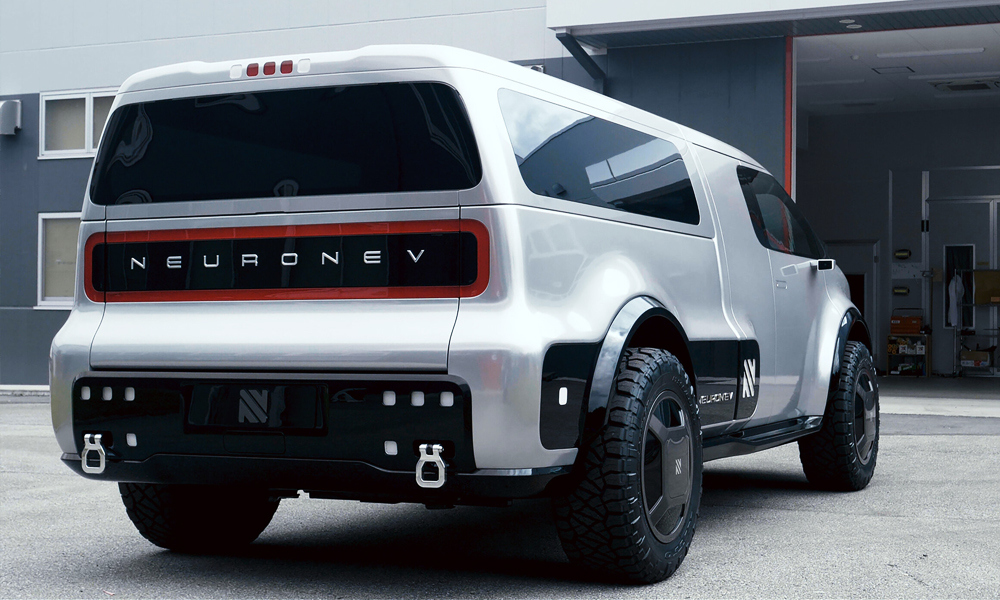 No timetable for production yet
The T-One definitely looks great in these photos. However, there is no timeline yet for when production of the T-One will begin, as Neuron EV claims that larger investments are needed to commercialize the EUV and is working towards that end.
Neuron EV believes that the modular electric utility vehicle market has great growth potential. The company believes that modular electric utility vehicles are the future of urban transportation and can help reduce greenhouse gas emissions and improve air quality in cities.
In short
In summary, Neuron EV's T-One EUV is a modular electric utility vehicle designed to meet the needs of young, working professionals. Although the exact performance of the vehicle is unknown, the T-One is expected to provide an optimal user experience thanks to its ease of use, comfort, reliability, safety and durability. We'll just have to wait and see when production of the T-One begins and if this vehicle will be able to compete with other electric pickups/vans on the market.